So who at Pride Home Designs will be designing your project?
I guess that would be myself, Gene Pokoj. Pride Home Designs is a Family owned and operated business located on the south side of Brisbane. We service the south east Queensland region, with projects from the sunshine coast to the gold coast and out to Toowoomba.
I am the Director and Building Designer of Pride Home Designs and have been working as a residential building designer since 2002 and operating privately since 2009, which finally lead into starting Pride Home Designs in 2014 full time after demand was extreme and the weeks became too short.
I studied Architectural Technology at Southbank Tafe full time, which lead me straight into a residential design and drafting role in 2002 producing custom homes for a Brisbane based builder (I literally started working for the company the moment my interview finished). 2007 saw a move, after being headhunted by a large high end building company looking for a new designer. Here I was chief designer from 2007 to 2014 at one of Brisbane's high end custom builders who specialised in all the difficult jobs/sites that no other builders wanted. Here is where I found my love for crafting and fine tuning the art of designing to suit a specific block of land, no matter the difficulties or challenges.
Growing up in a family of builders and carpenters, and my love of all aspects of art and design, designing homes was always my goal from as early as primary school. These days, I don't find my work as work. I love what I do and I love the art form in custom homes.
I WAS ONCE ASKED WHAT IS THE MOST REWARDING ASPECT OF YOUR JOB AS A BUILDING DESIGNER?
"Being able to listen to the clients desires and to put them on paper. I look at every job as if it were my own. I start every job as if I had the client's budget and the client's wish list, and make something work from there. If the end product isn't something I would be happy with if it were my own home, I don't present it to the client until it is 100% right. I see so many other plans that clients have had done up and are simply not happy with.
A considerable portion of my work is redesign jobs from scratch that clients have had done previously elsewhere and are just not happy with the final product. I strive for my work to be perfect for the client's budget, wish list and the specific site. I believe a big part in making this happen is that I'm the person who has the design meeting with the client; I'm the one who does the site inspections and measure ups; I'm the one who does the design; and I'm the one who does the construction drawings. There are no middle men, salesmen, or other people working on the jobs. I take the job from start to finish, so there is no information lost between people."
I pride myself on creating the perfect product and providing the perfect service. This attitude is inherited from my father who still, in his mid-60s is out on site swinging a hammer. He has been building in the residential field in South East Queensland for over 40 years, and operating his company Pride Home Improvements (specialising in all things renovations and extensions). So, as you can see the name Pride Home Designs has a lot of meaning to myself and the product I produce.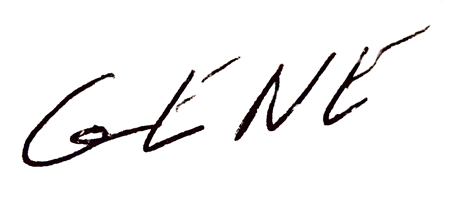 Thanks for visiting, and if you had any questions or would like to chat about your proposed project, please don't hesitate to contact us